About Our Firm
Our Firm and Our Commitment to You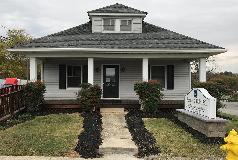 Welcome to Adams & Delp, P.C., Since 1990, we have provided high-tech professional services with a personal touch. We are merging today's technological opportunities with our beliefs about how business should be done. We have built our practice one client at a time.
Our clients' satisfaction and success are our priorities. We know that each of you has different goals and changing needs, so we'll meet with you as often as you'd like to discuss your plans. As a valued client, you can expect quality work, completed in a timely manner.
Gold... Silver... Time. In today's fast paced world, time has become the most precious commodity. As your business partner, we at Adams & Delp, P.C. understand these constraints and will work with you to find efficient solutions to your individual and business financial decisions.
In the midst of today's "new economy", we don't hear enough people talking about the old economy. Our firm strives to do business the old fashioned way while still providing you with state of the art service. We believe in long-term relationships, developing staff, and honoring our commitments. We can best serve your needs because we make the personal commitment to know you and your business intimately. Ultimately, we know that our success depends on you. The trust you place in us is our greatest reward. We will work to continue to earn your trust and your business every day.
If you are looking for a blend of personal service and expertise, you have come to the right place. We have seasoned professionals who can assist you in any number of diverse services.
Our firm is built upon a tradition of service, technical expertise, and innovative thinking to meet the needs of our clients. The experience and academic credentials of our Certified Public Accountants and Associates provide our clients with the expertise of larger firms, while our commitment to superior customer service offers a personal, one-on-one approach.
Our Team